This feature is created specifically for the gates, channels and centers shortcodes at the reading reports tool. If you want each description to start from a new paragraph please follow the steps below:
Go to your report -> Text-> HD Property Shortcodes-> Scroll down where you have 'For lists' shortcodes-> tick the box 'List each item on a new line'.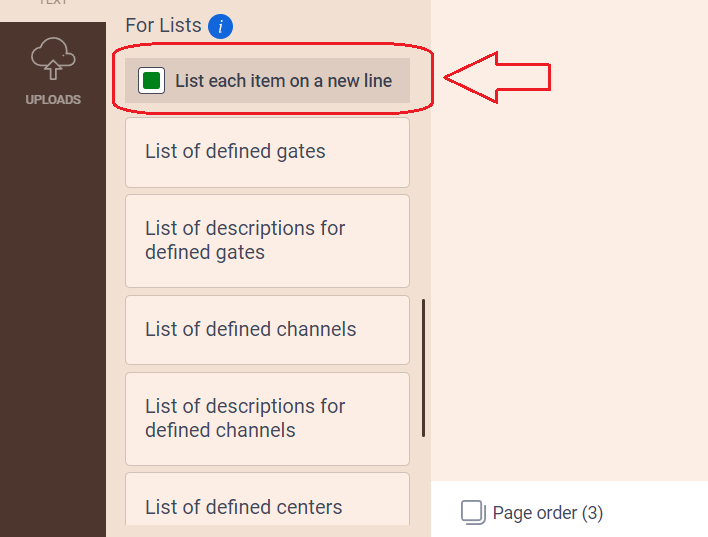 2. Add shortcodes (from these 6 available) to you report.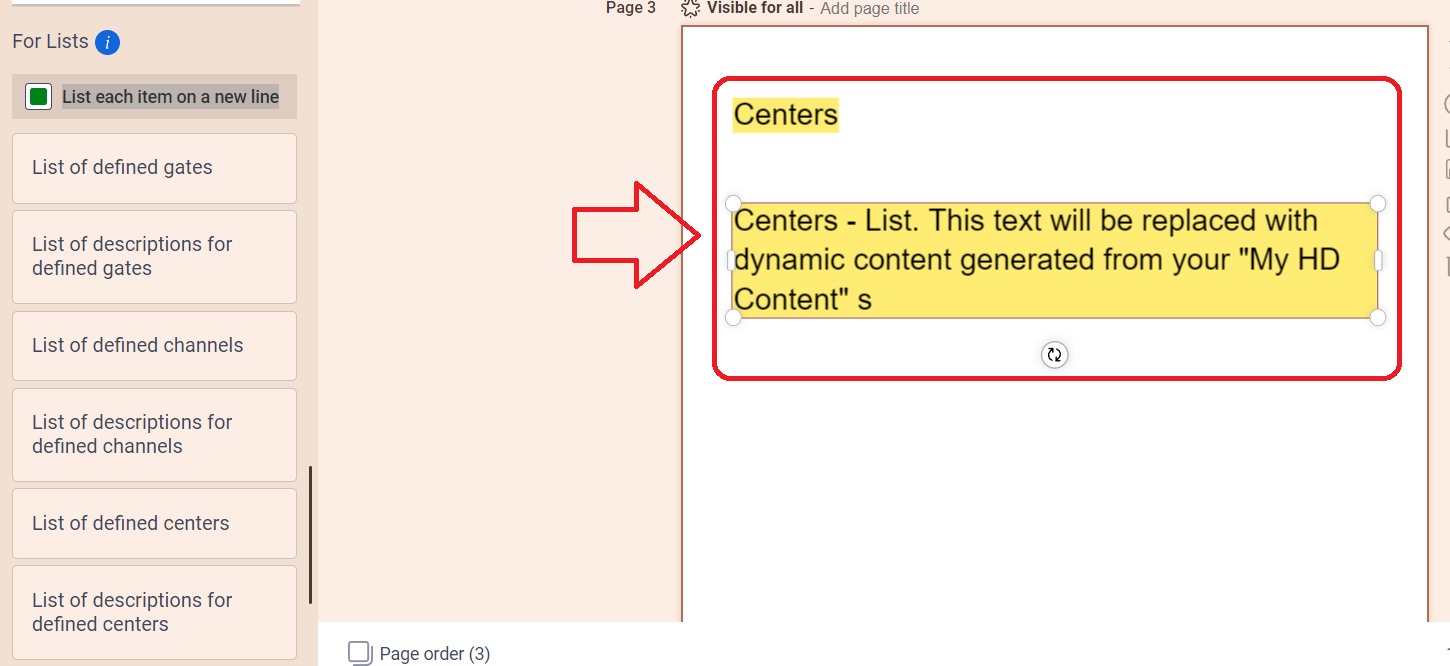 3. To check the results, go to the preview mode and observe the output. You will notice that each description of each property starts from a new paragraph.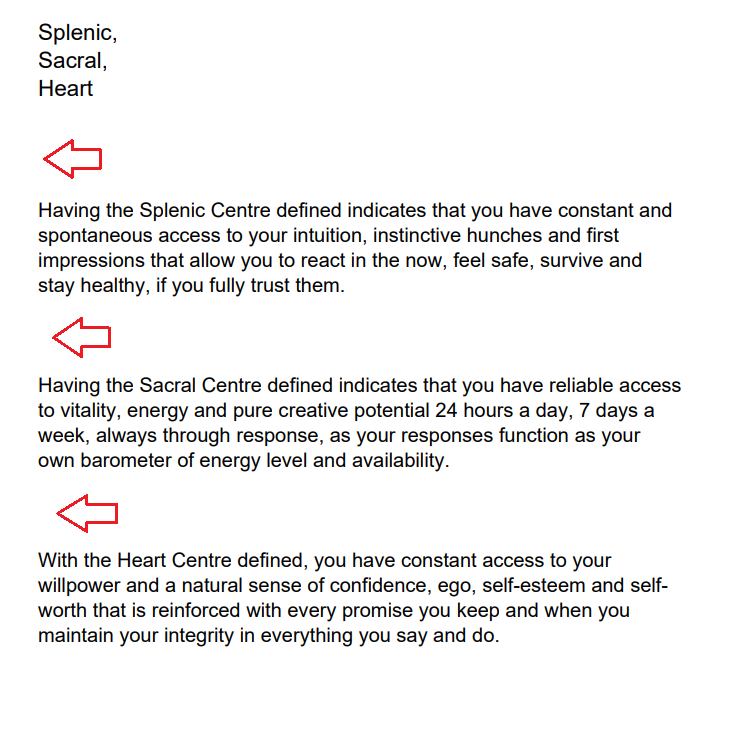 Still have questions? Please message us on Live Chat or send an email to support@bodygraphchart.com.
You can also check a quick vide tutorial here: