You can translate and edit Relationship Chart properties and descriptions that reflect on the result page: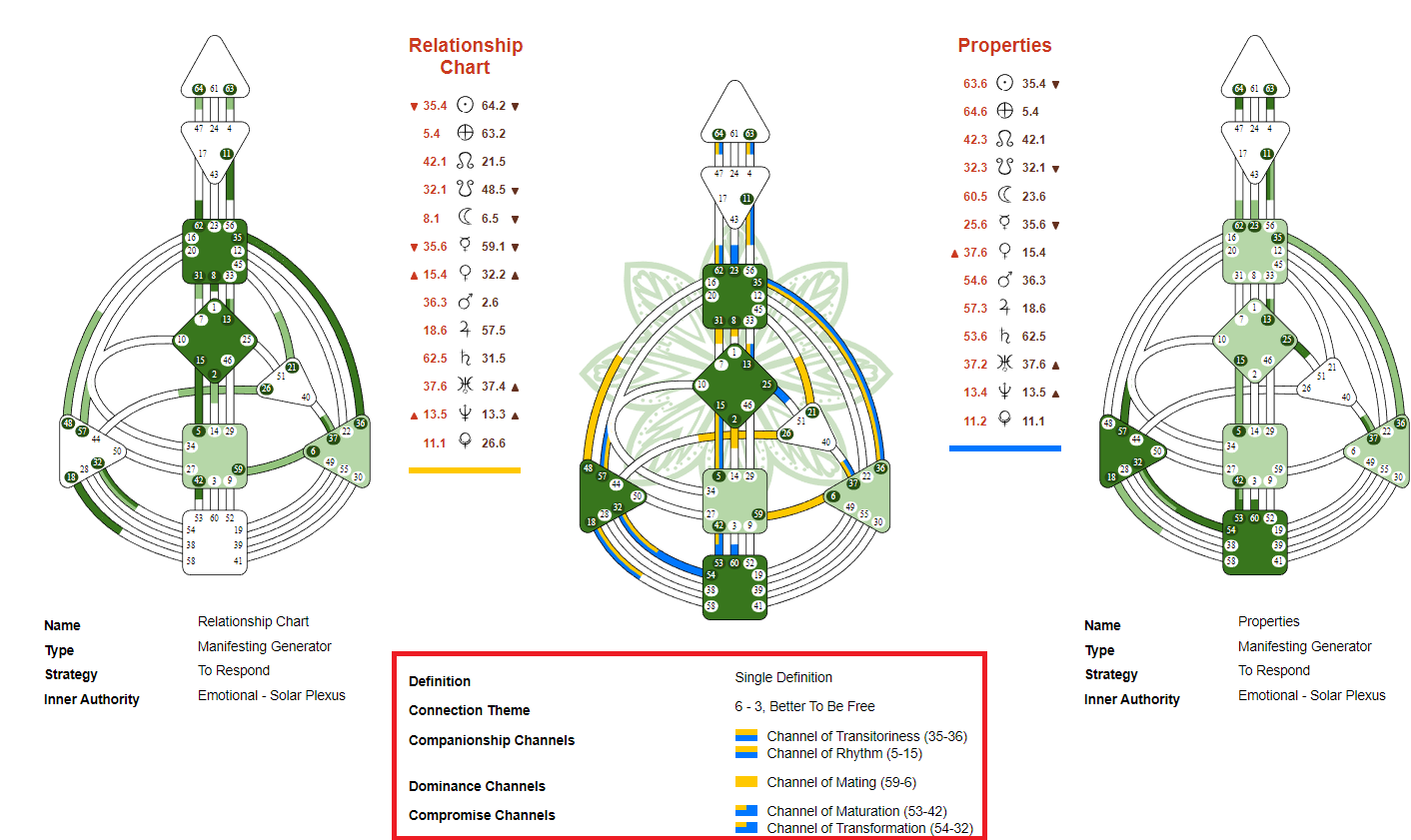 To translate/edit properties please follow the steps listed below:
1.Go to 'My HD Content' and open the language associated with your Relationship Chart embed code

2.Scroll down and press on 'Relationship channels'

3.Now you can press a pencil icon next to the properties/channels and translate/edit their outputs and descriptions

4.Finally, go and test it on your website or go to 'Integrate chart' ->Select Relationship Chart embed code -> Press 'Preview' mode and submit a relationship chart.
Still have questions? Please message us on Live Chat or send an email to support@bodygraphchart.com.