The first step is to create an automation in your newsletter client.
The automation should send an automated email to the subscriber after he submits his email. Inside that email template, we will add a custom field, "Link to Chart".
Please follow an example for ActiveCampaign.
(For other newsletter platforms, should the principal stay the same)
Create New Contact List
We need to have a contact list where we will create an automation.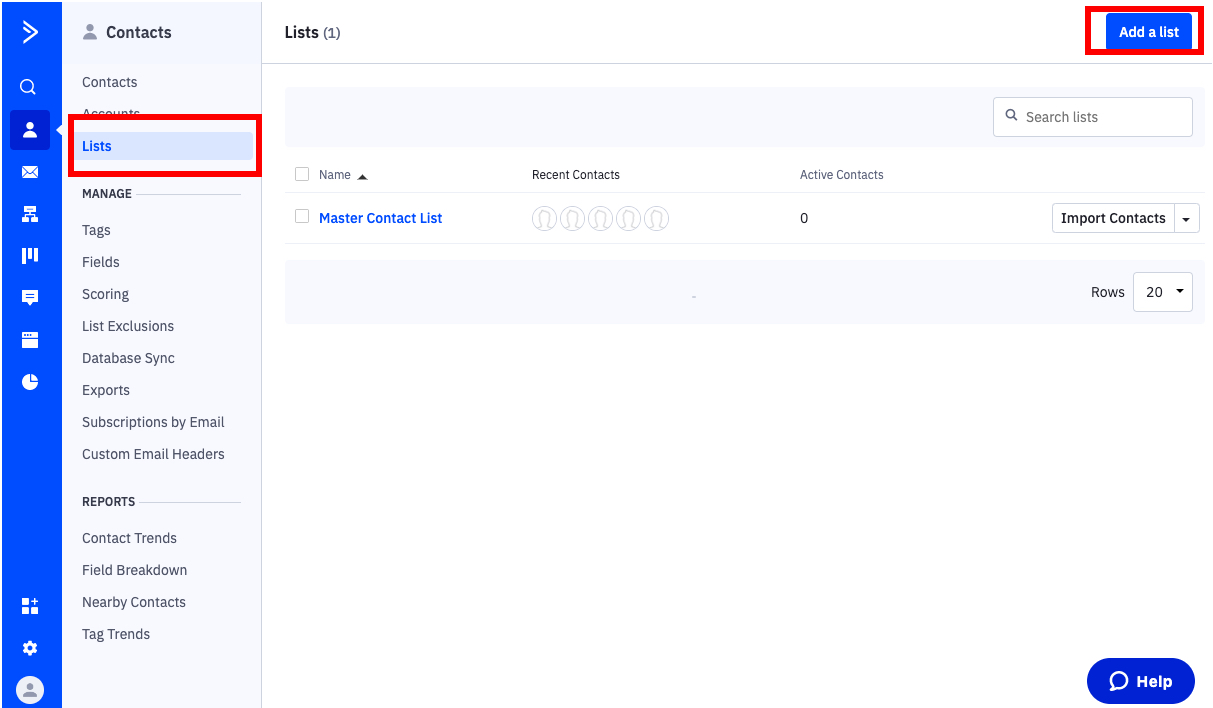 Enter List name: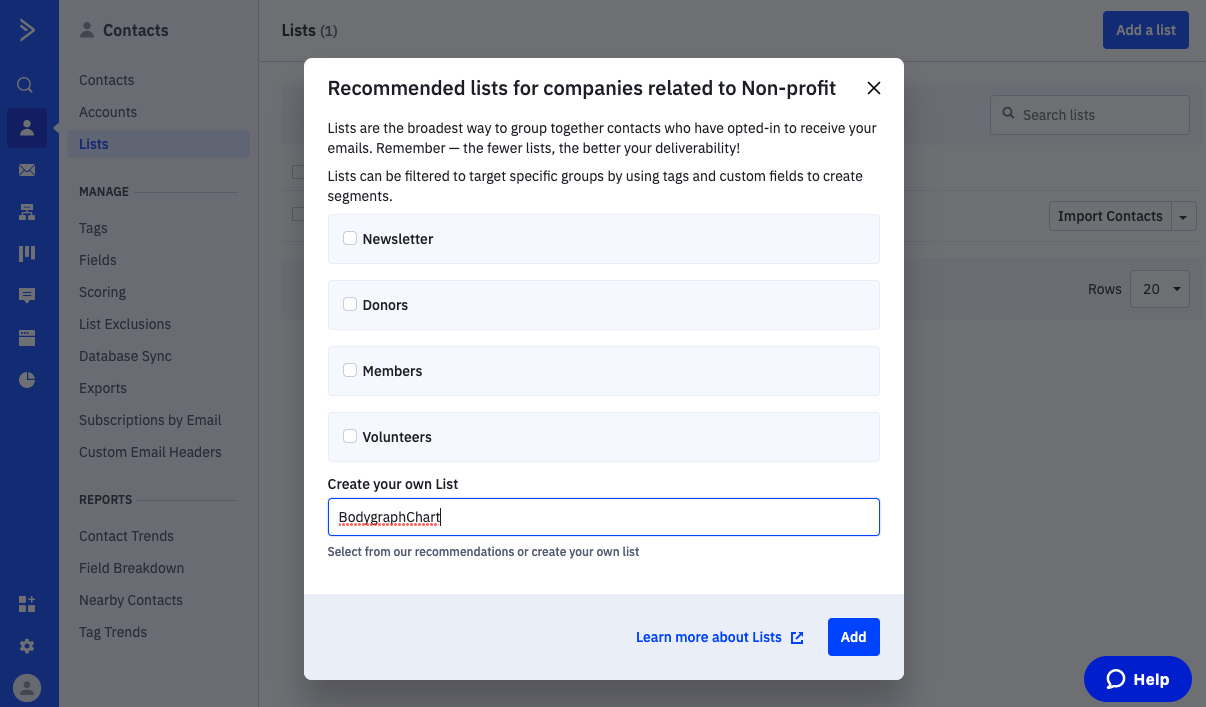 Create new Web form
Here we will add a custom field for HD Chart. The field will be hidden.
Create Form: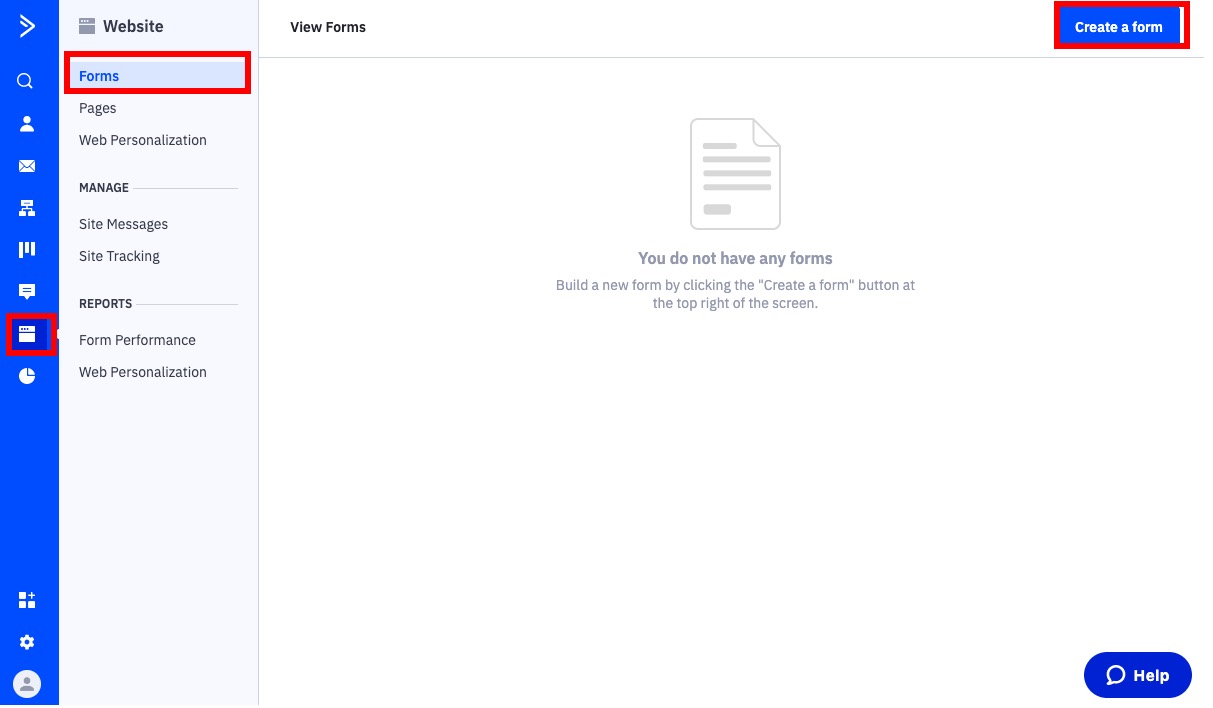 Enter form name and select your new contact list: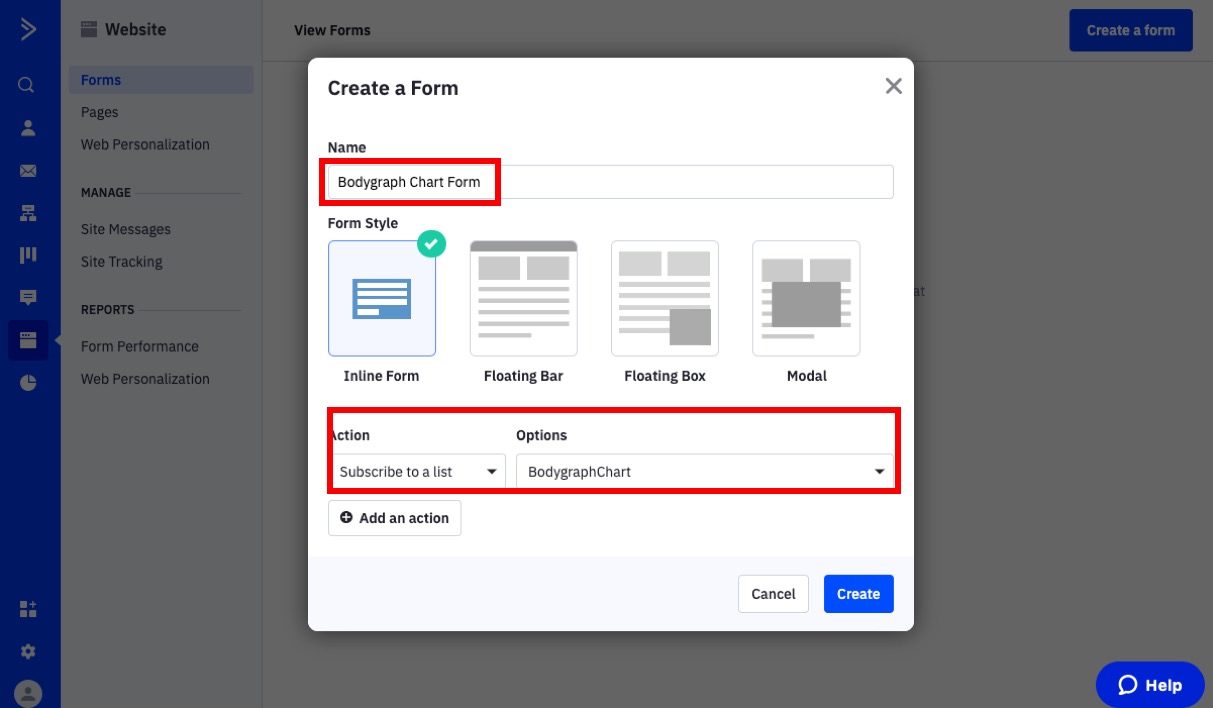 Disable Opt-in Confirmation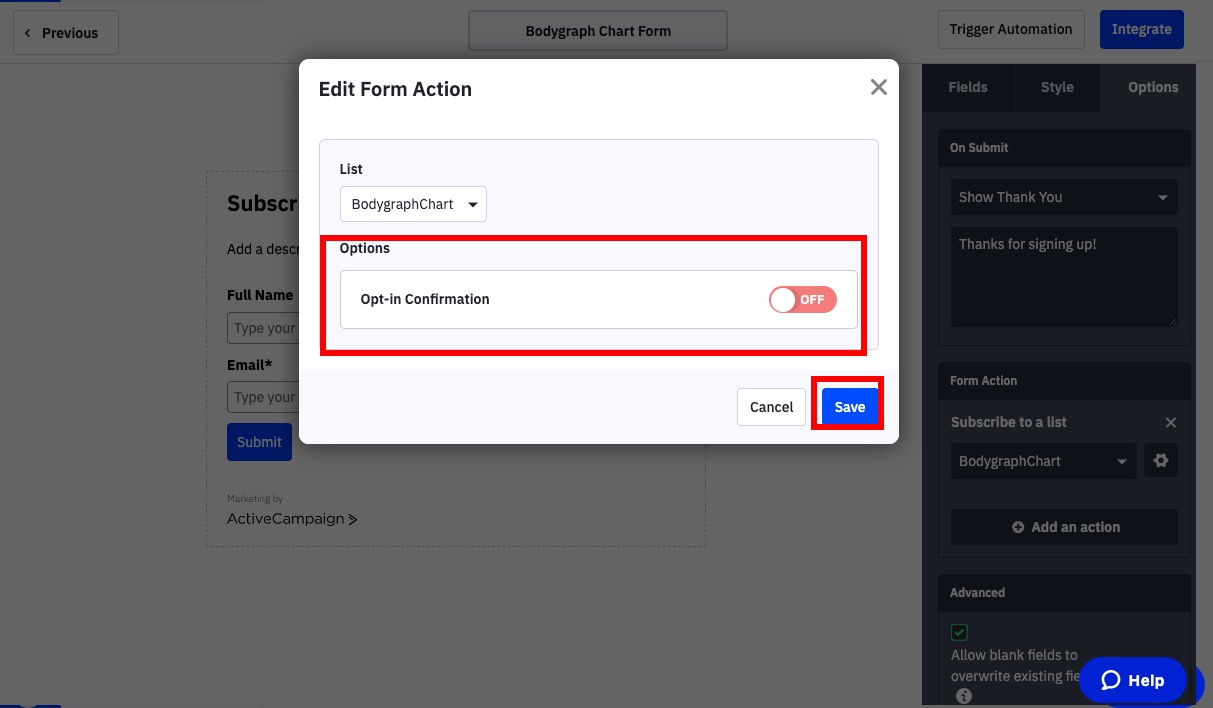 Create custom field for HD Chart Link
Add Custom field: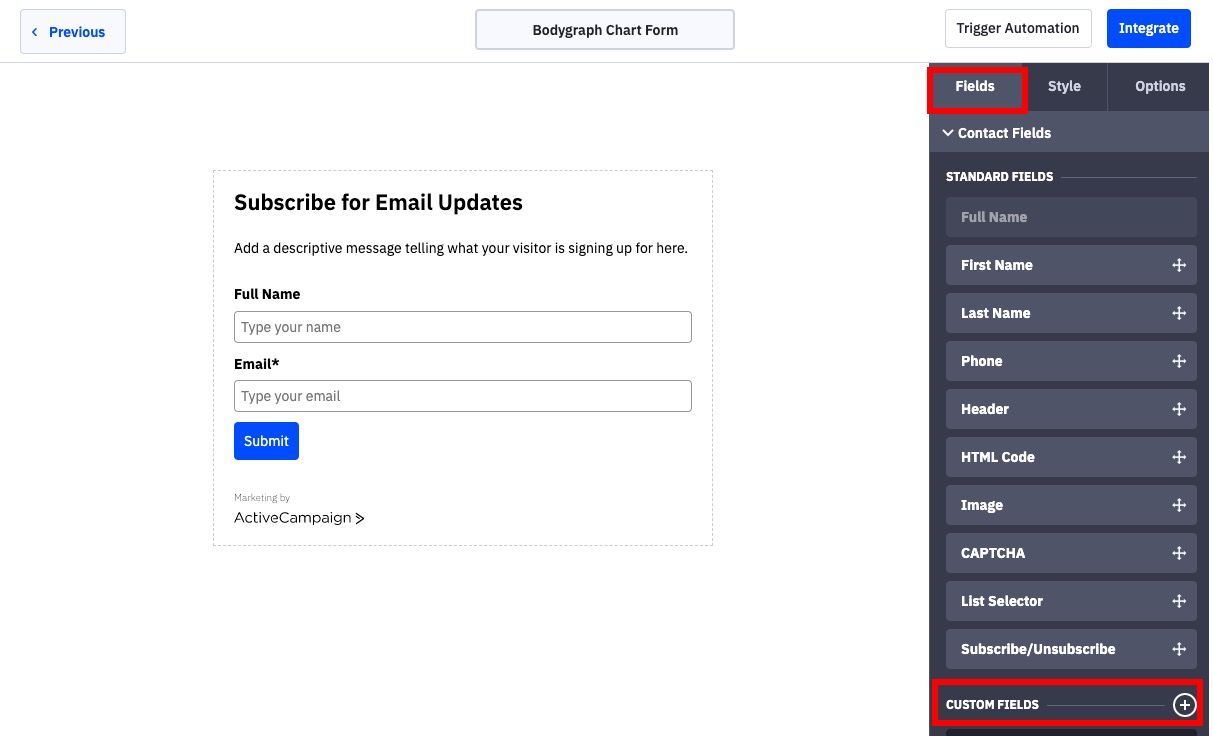 Enter field name and field type: "Hidden Field"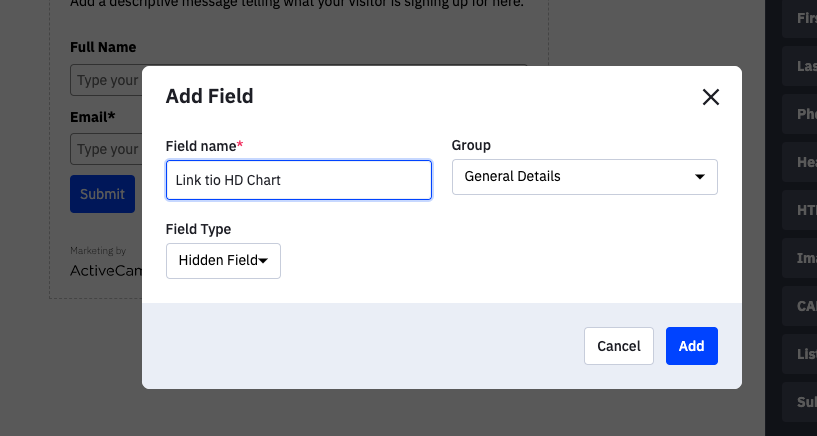 Full name replace with name
We get only name from chart. So we replace "Full Name" field with Name only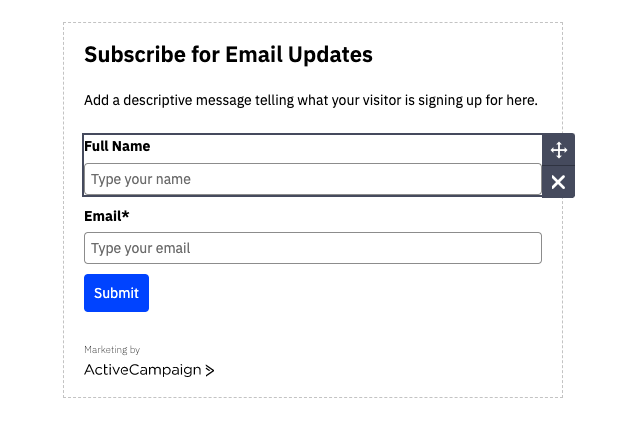 Drag and drop "First Name" field from the right sidebar: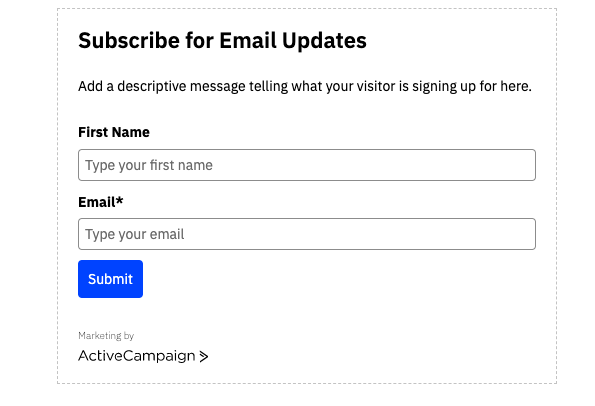 Save and Exit the Form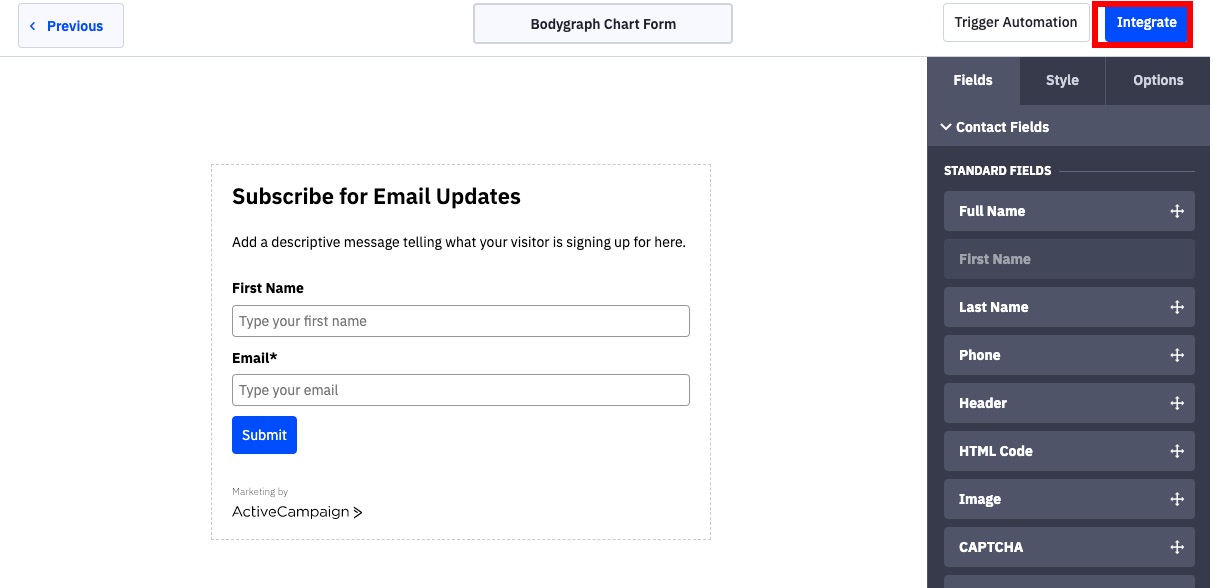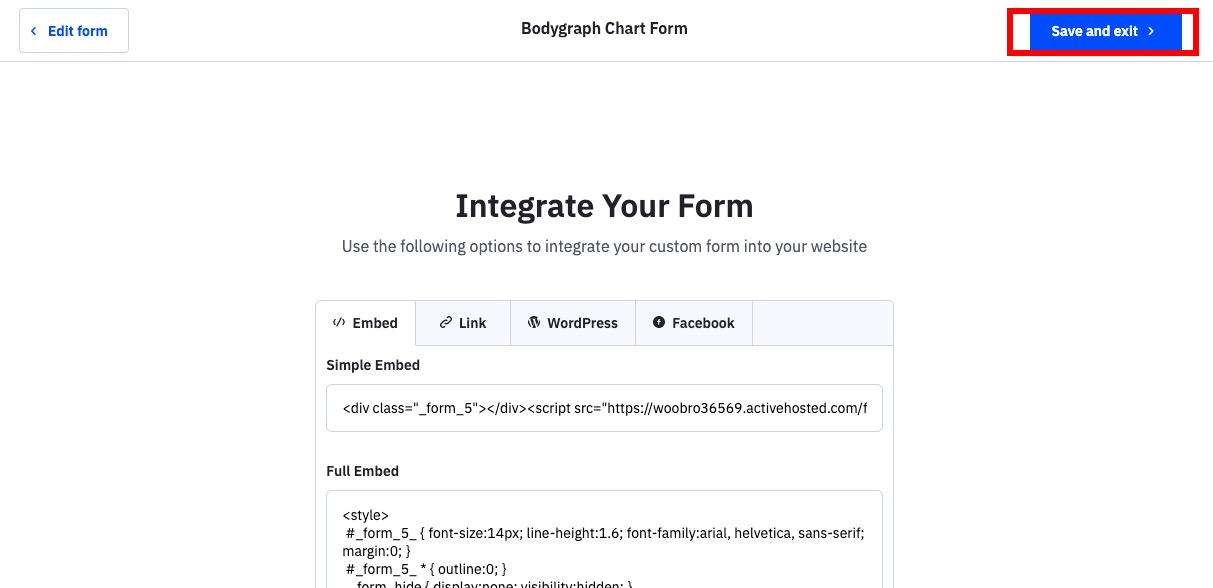 Create Automation for Contact List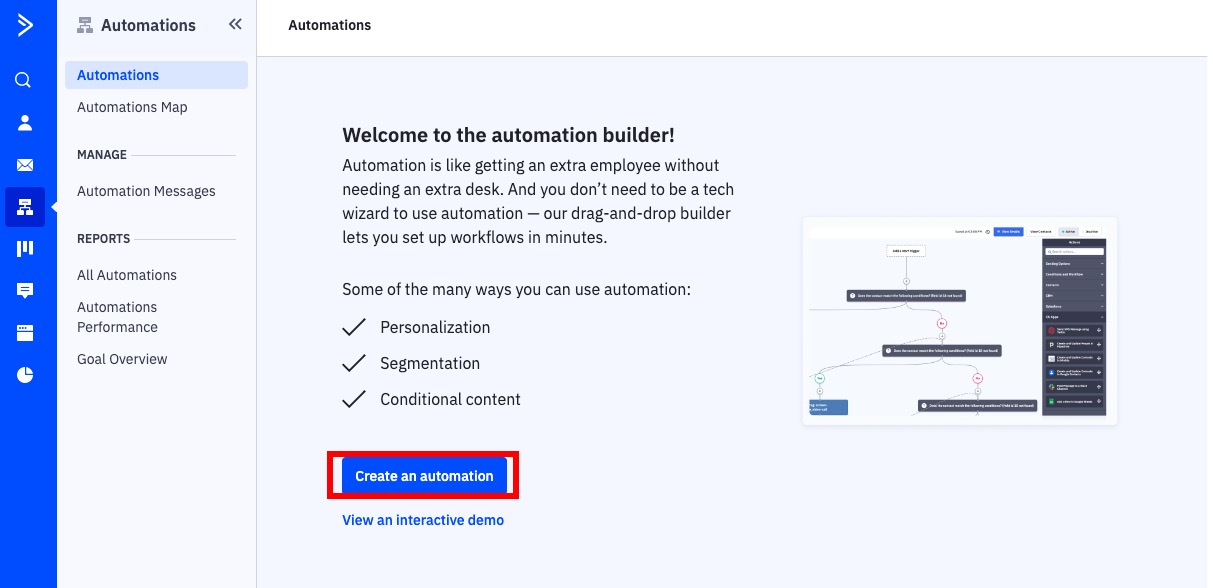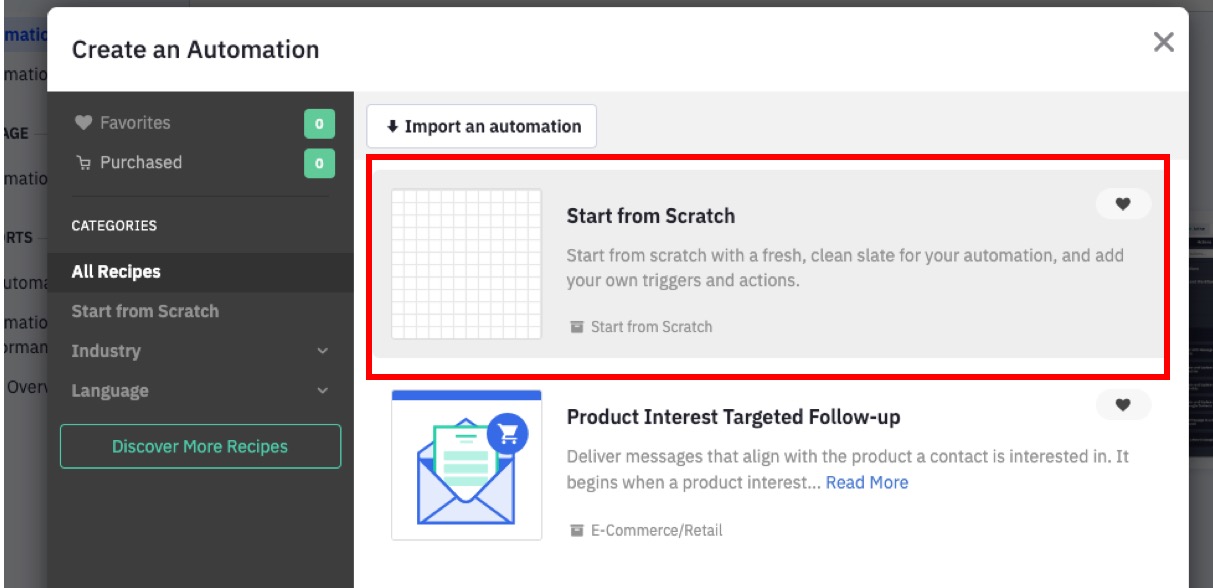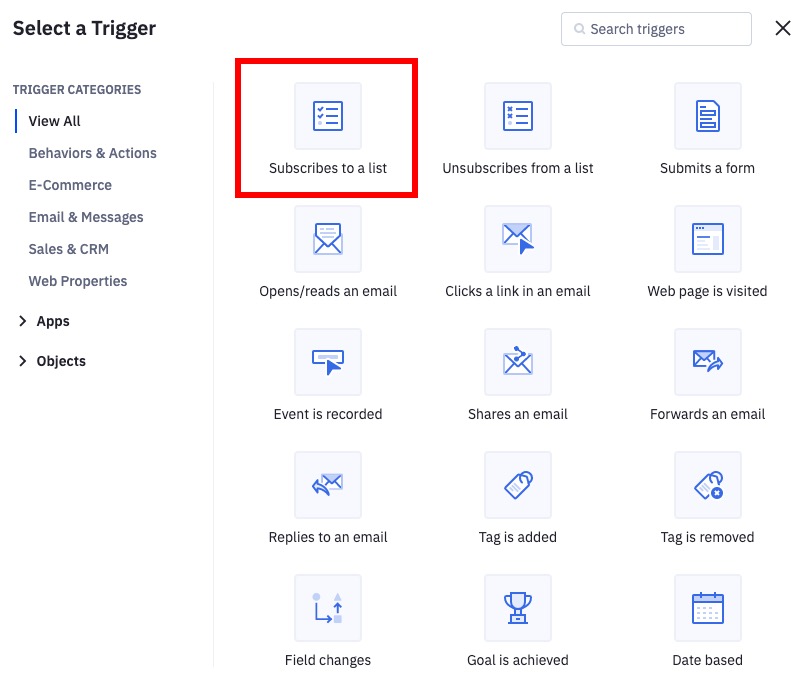 Select List: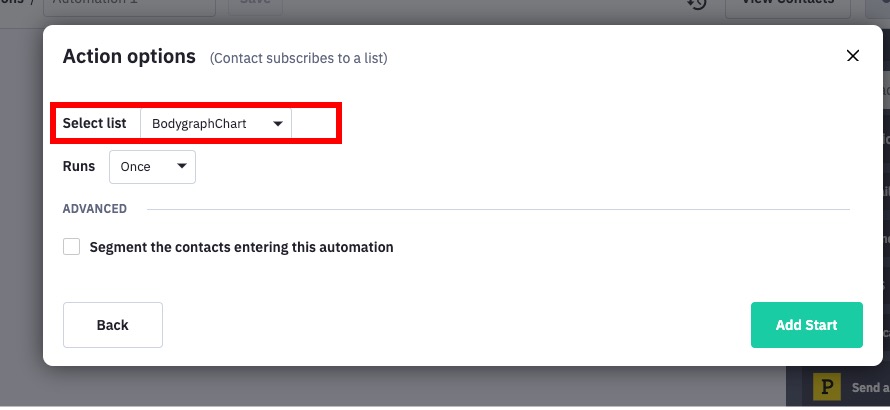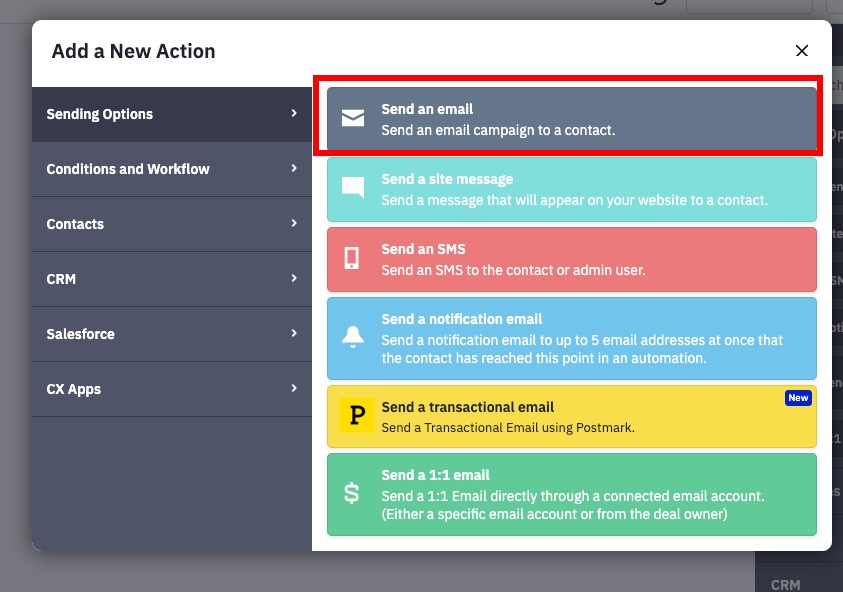 Click "Create an email:

You will need add Template name and design your email template.
Please use "Personalize" to add shortcode: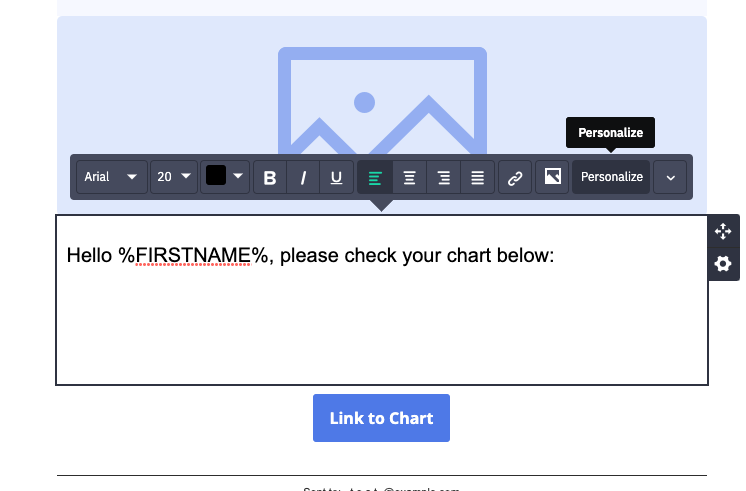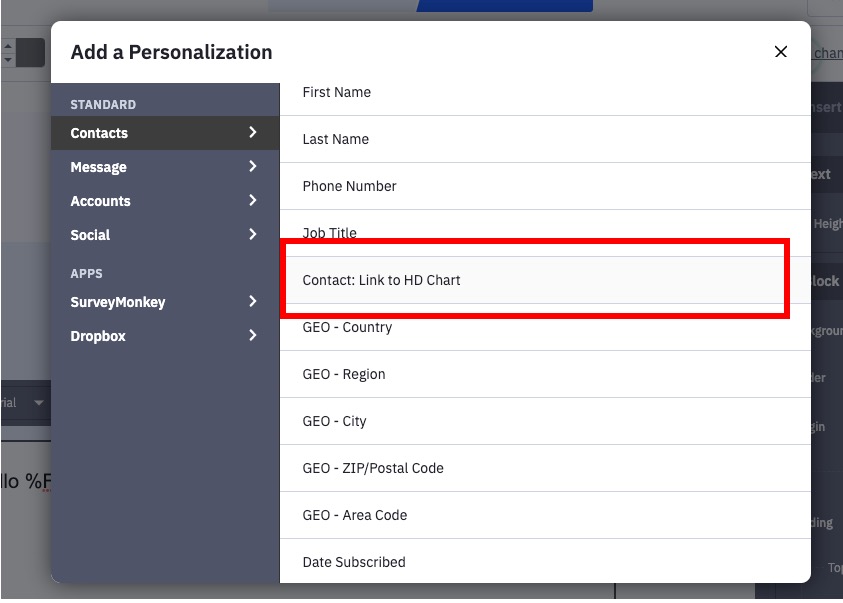 You can copy shortcode inside button link: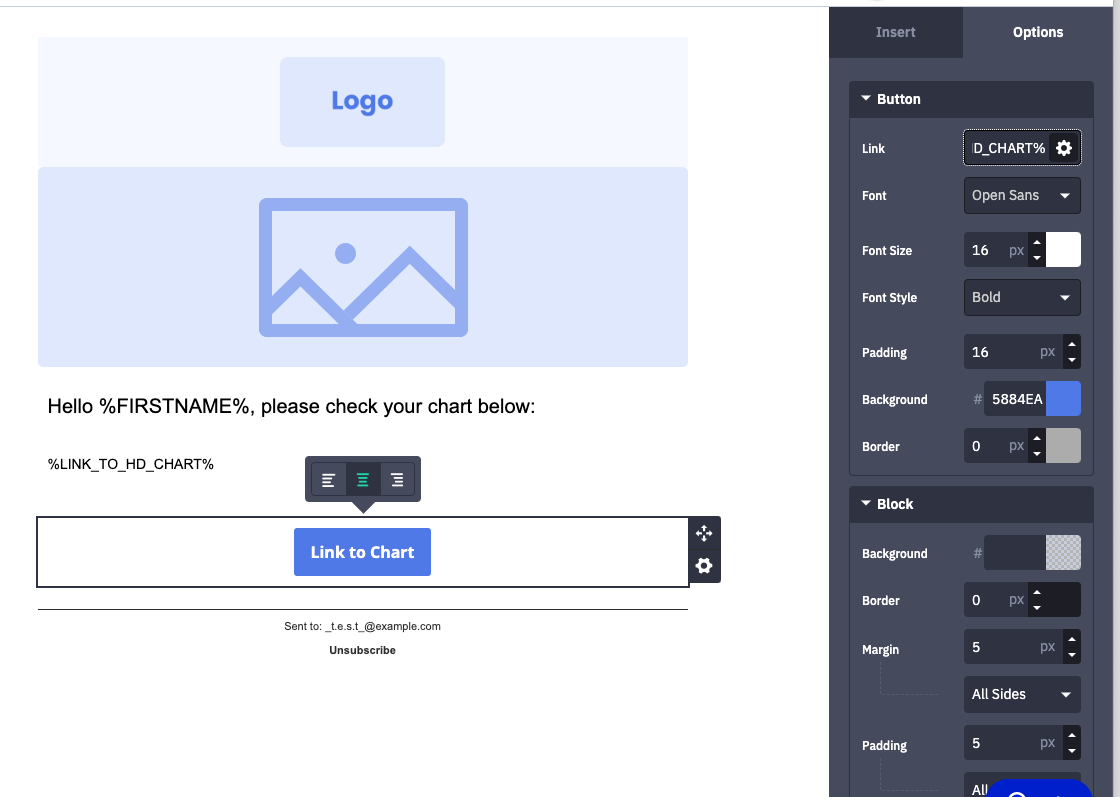 All done save it.
Active Automation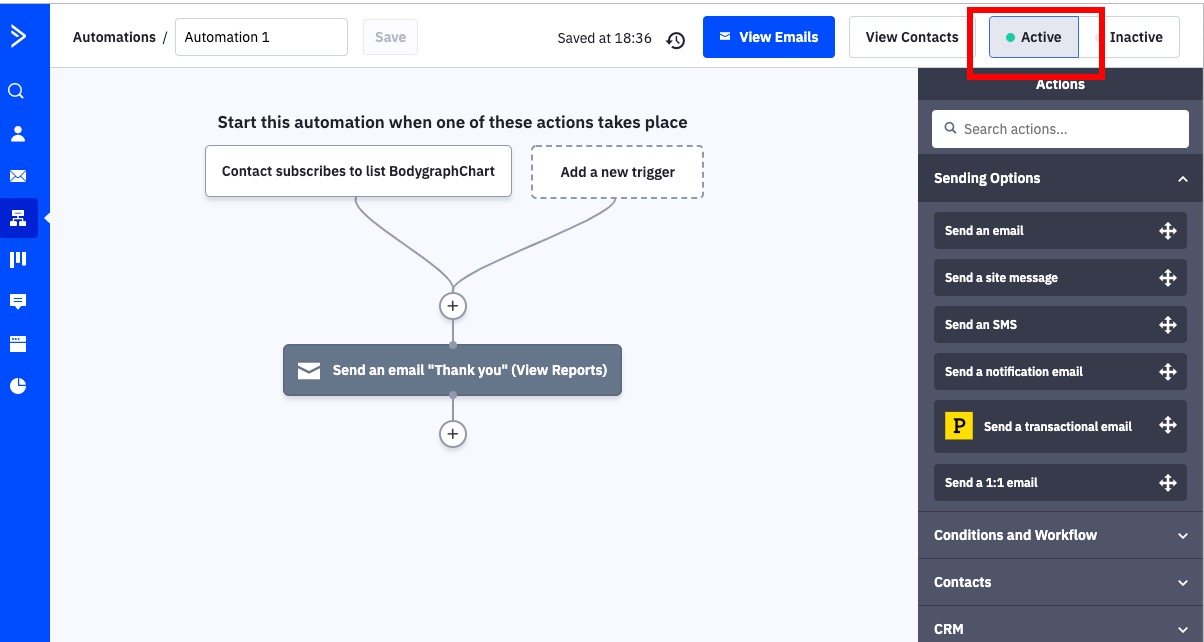 Connect ActiveCampaign with Bodygraph Chart using Zapier