To create embed code with Relationship chart activated please follow the steps listed below:
1.Open Integrate Chart:

2. Press 'Create new' and create new embed code enabling Relationship chart on it: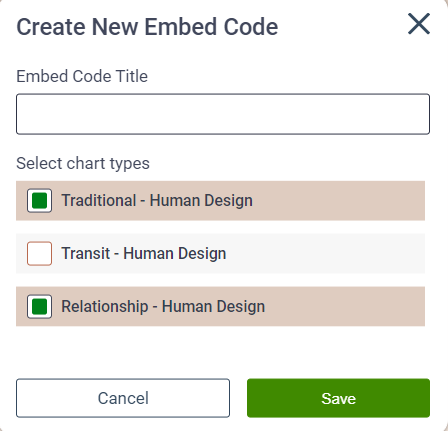 3. Click save and open it. Test it by enabling embed code to your website or by pressing 'Preview' button. Bear in mind first you will submit your details and will see your chart and then you have to press 'Create new relationship chart' and submit partners details to see relationship chart: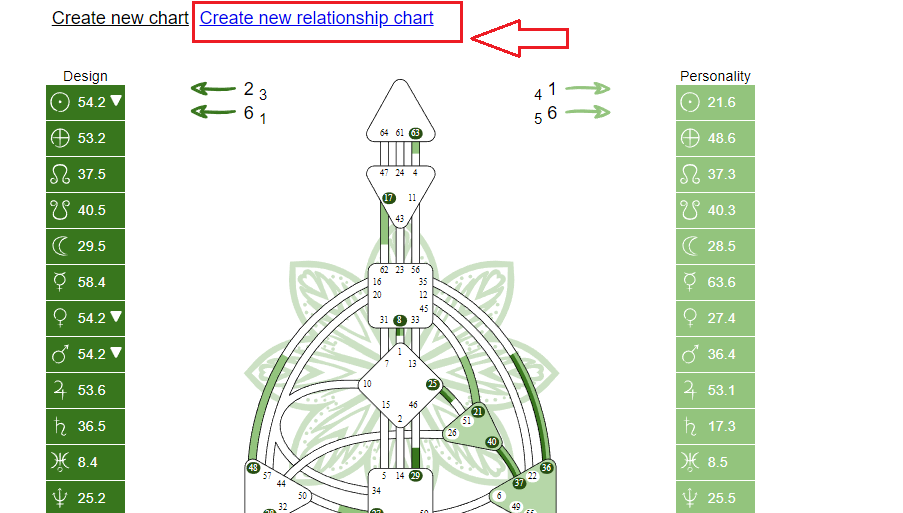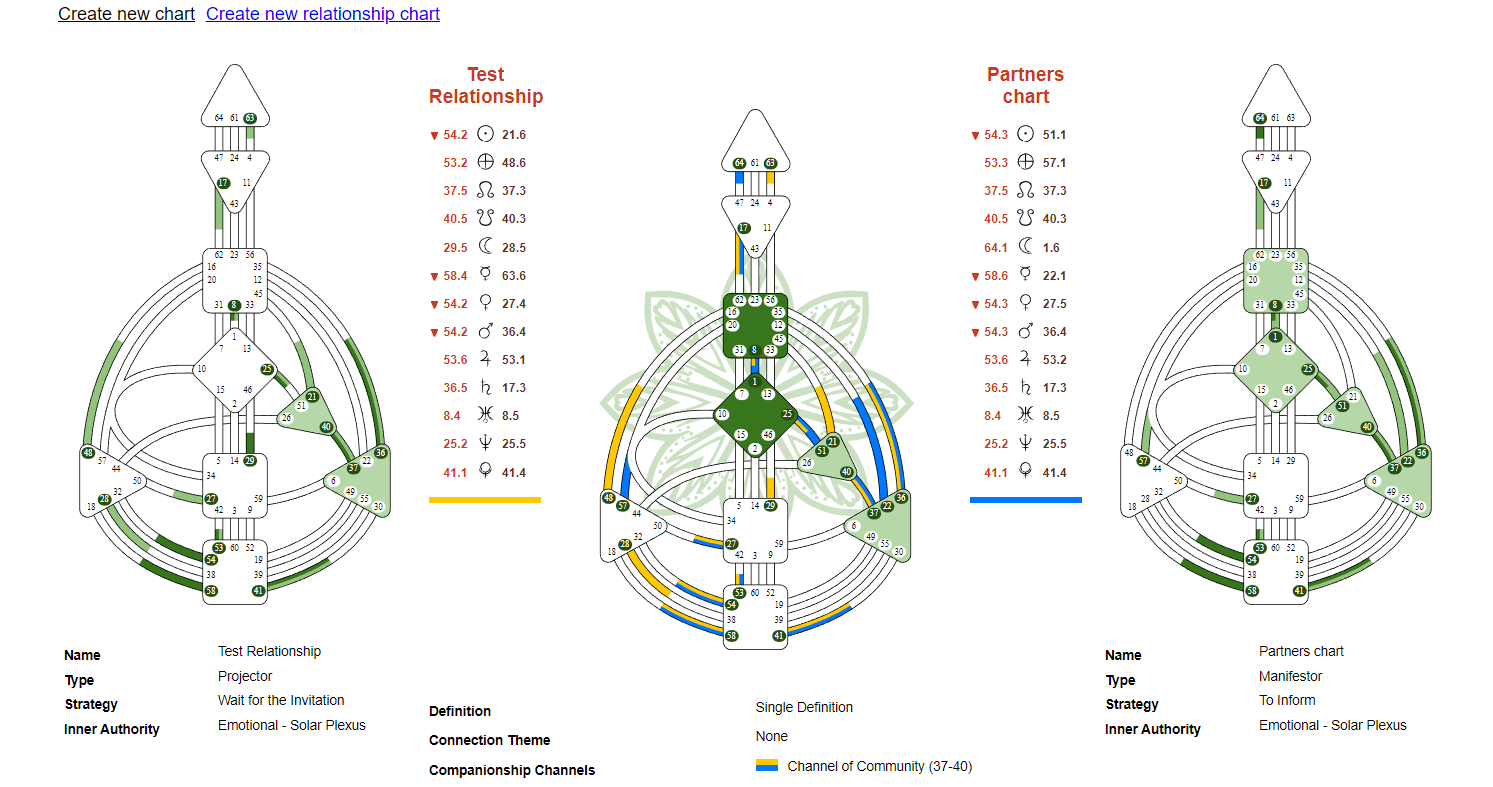 NOTE: you can also activate Relationship chart on your already created embed code by pressing three little dots next to the embed code and then 'Rename':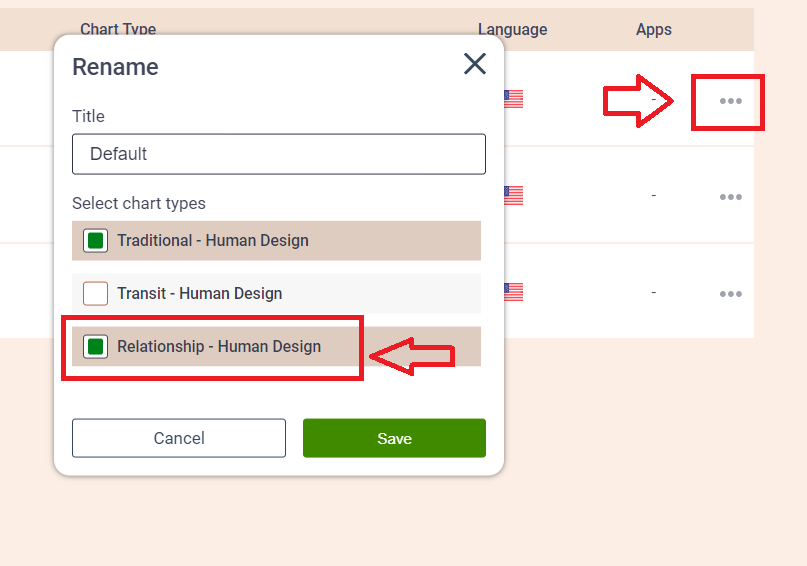 Still have questions? Please message us on Live Chat or send an email to support@bodygraphchart.com.