Terms and conditions
You might receive a Bodygraph Chart Discount code which you can redeem at the Bodygraph Chart sign-up (new customers only).
Each Discount code is subject to the specific terms and conditions stated below:
A discount Code means a code that MUST be entered at the sign-up when you select Bodygraph Chart subscription plan.
A discount code cannot be applied to previous subscriptions.
Discount codes cannot be combined with other offers and can only be redeemed once per customer unless otherwise stated.
Discount codes have no cash redemption value.
We reserve the right to vary or discontinue the Discount code at any time.
We shall not be liable for any financial loss arising out of the refusal, cancellation or withdrawal of any discounts, or any failure or inability of a customer to take advantage of a discount for any reason.
How to redeem the code?
If you received your Bodygraph Chart discount code you can redeem it by following these steps:
1.Sign up for 21 days free trial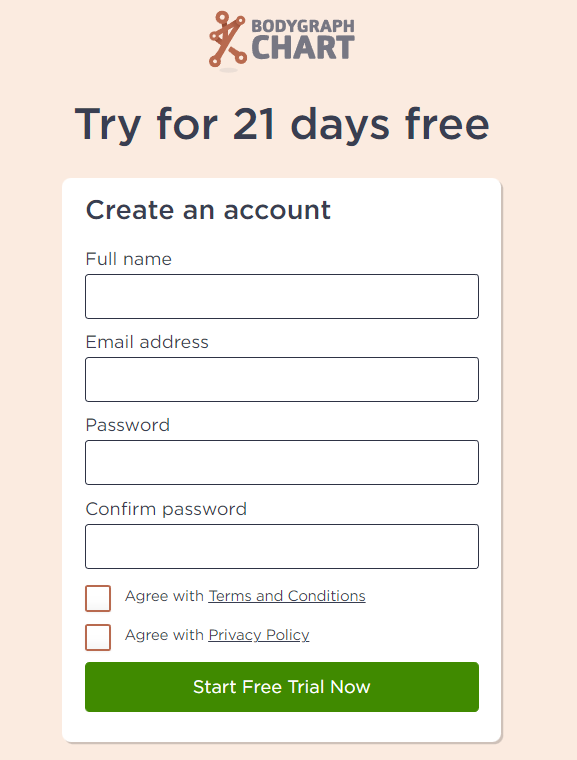 2.Select your preferred subscription plan and press 'Subscribe' button

3.Provide your payment method details and don't forget to 'Add promotion code'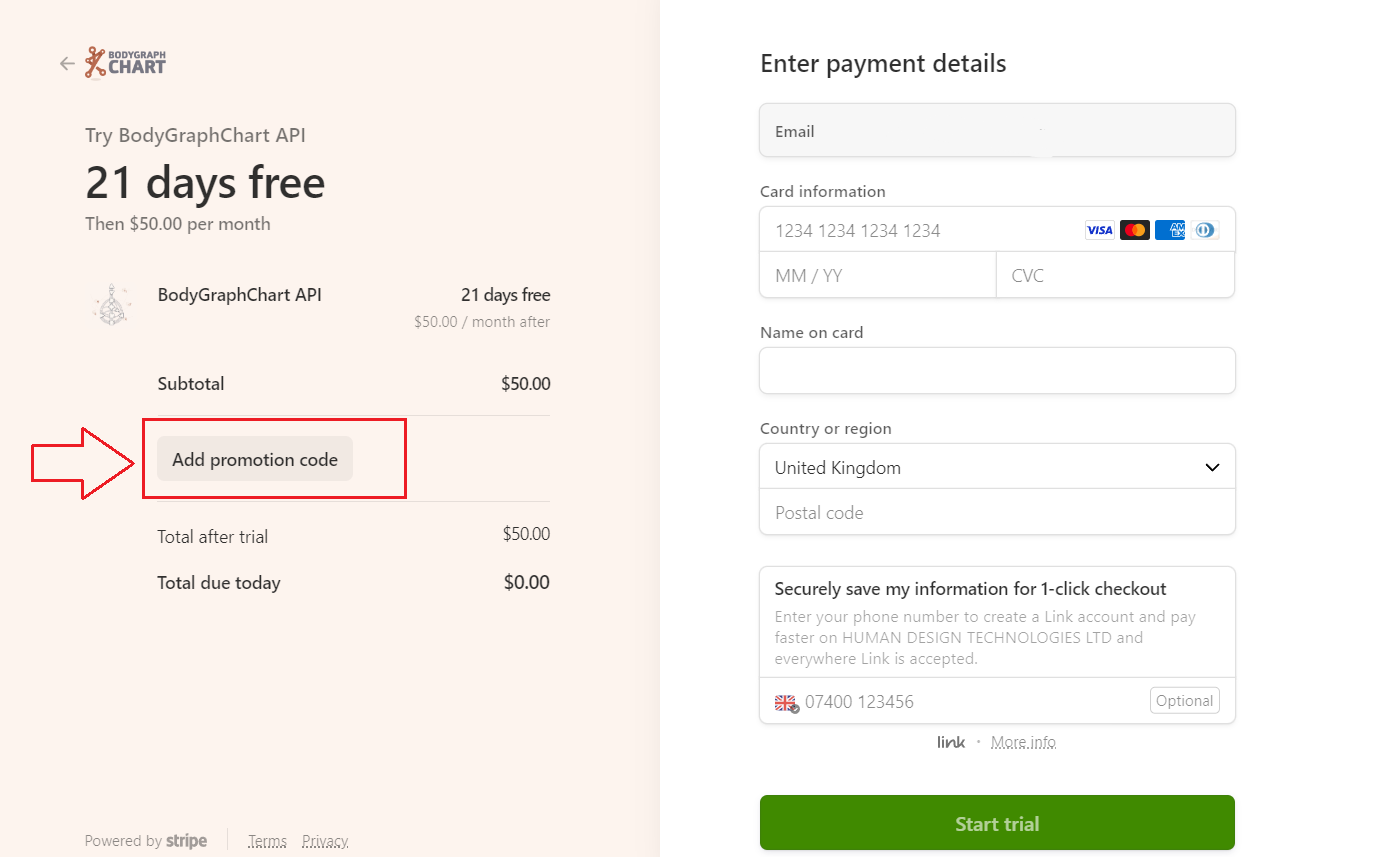 4.Press 'Start trial' and enjoy your Human design journey with Bodygraph Chart.
NOTE: Bodygraph Chart discount code can be only redeemed at the sign up and it cannot be used for previous subscriptions.
Still have questions? Please message us on Live Chat or send an email to support@bodygraphchart.com.