You can set up your email to automatically send a message to customers, providing them with a link to download their paid report.
Please note that this feature is exclusively available for paid reports. By "paid reports," we refer to those for which you have configured either Stripe or PayPal payment methods. This feature is not available for free reports.
Step 1
Click "Setup Email"


Step 2
Enter your domain name and click "SAVE"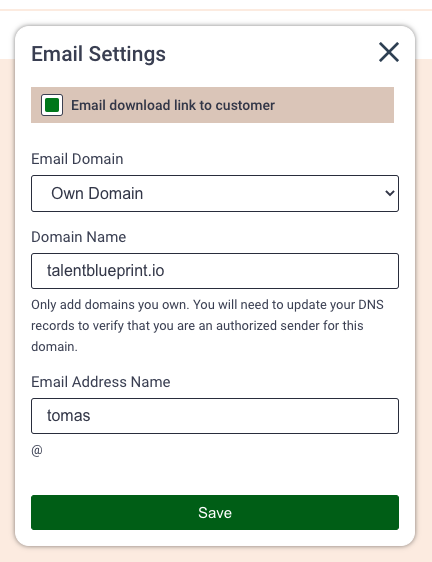 Step3
You will see your DNS TXT Records

Step 4
Enter DNS Records inside your hosting (2 TXT records)


Step5
Click "Verify"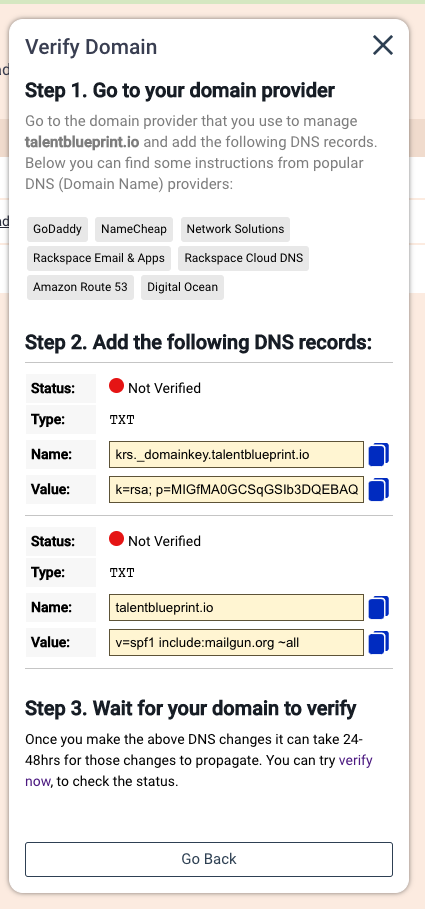 It can take up to 24 hours depends of your hosting provider.
Quick video:
If you have any further questions or require assistance with the setup process, please feel free to let us know. We are here to help.