After you install the Bodygraph Chart Software on Mac, you will not be able to open it straight with a double mouse click, and you will see the Pop-Up message below:
"BodyGraph Chart" cannot be opened because the developer cannot be verified.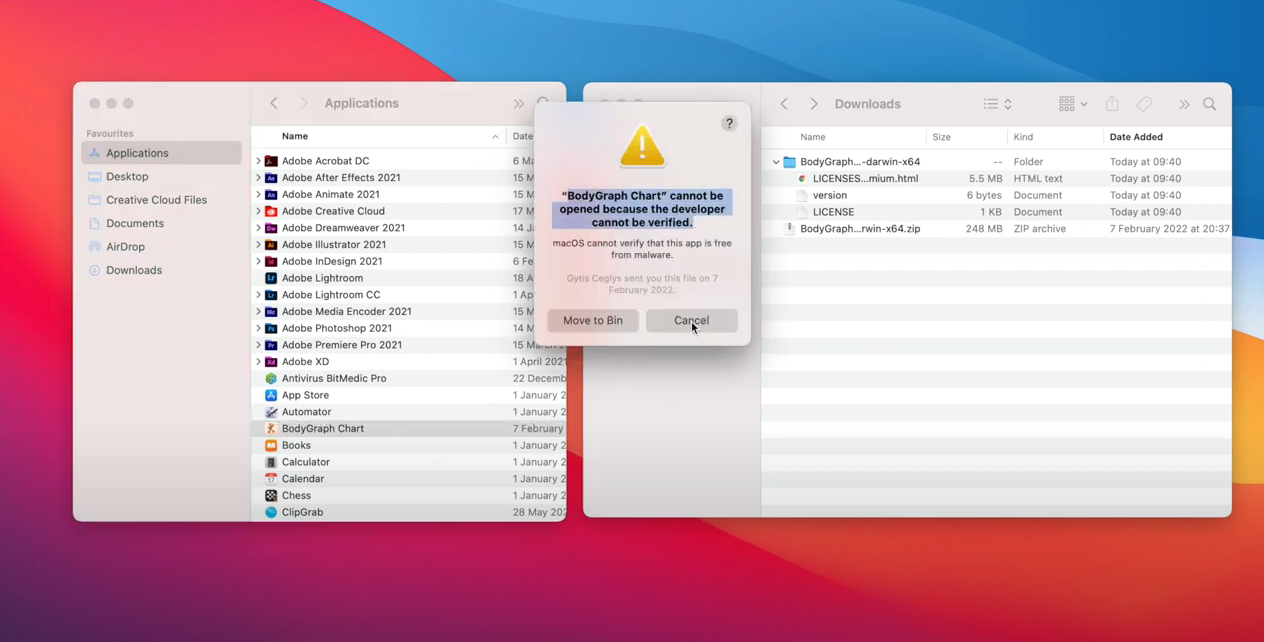 By default, macOS allows users to install only certificate apps with Apple that have been verified for use on Macs.
You have to open it with the right mouse click and click "Open" from the menu.