My Chart Designs tool allows you to choose from 15 already available designs including original Karen Curry Parker (noneditable) design: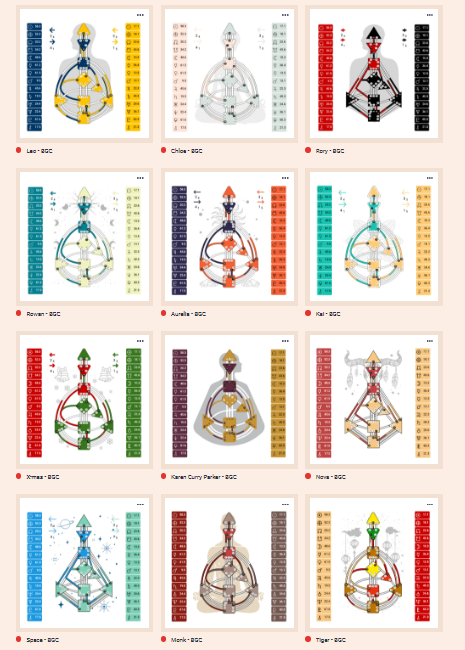 Or you can create your own design matching your website color scheme and theme. This tool allows you to edit all 5 aspects of the chart: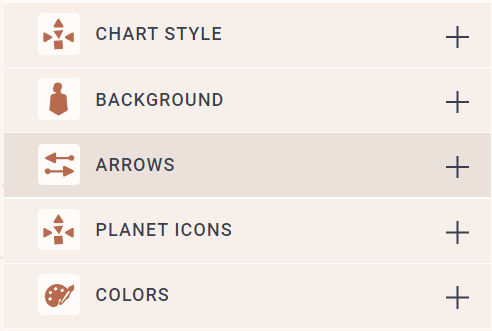 There are 5 chart styles, 18 background types, 17 arrow designs(including 'none' which hides the arrows and numbers), 4 planet designs and as many as you can think of color combinations to choose from. Also, here you can choose a relationship chart colors.
You can create many designs for different occasions and save them on your dashboard or export them. No one else can see or copy your created design and it is only available for you.
Once you have your perfect design created all you have to do is to go to 'Integrate chart', select embed code that you are using/will use on your website and select the design:

Don't forget to click 'Save' button and now you can test it at your website or by using 'Preview' mode.
Also you can check a quick video tutorial here:
Still have questions? Please message us on Live Chat or send an email to support@bodygraphchart.com.