Please follow the instructions on how to integrate into your GoDaddy website.
Create new page: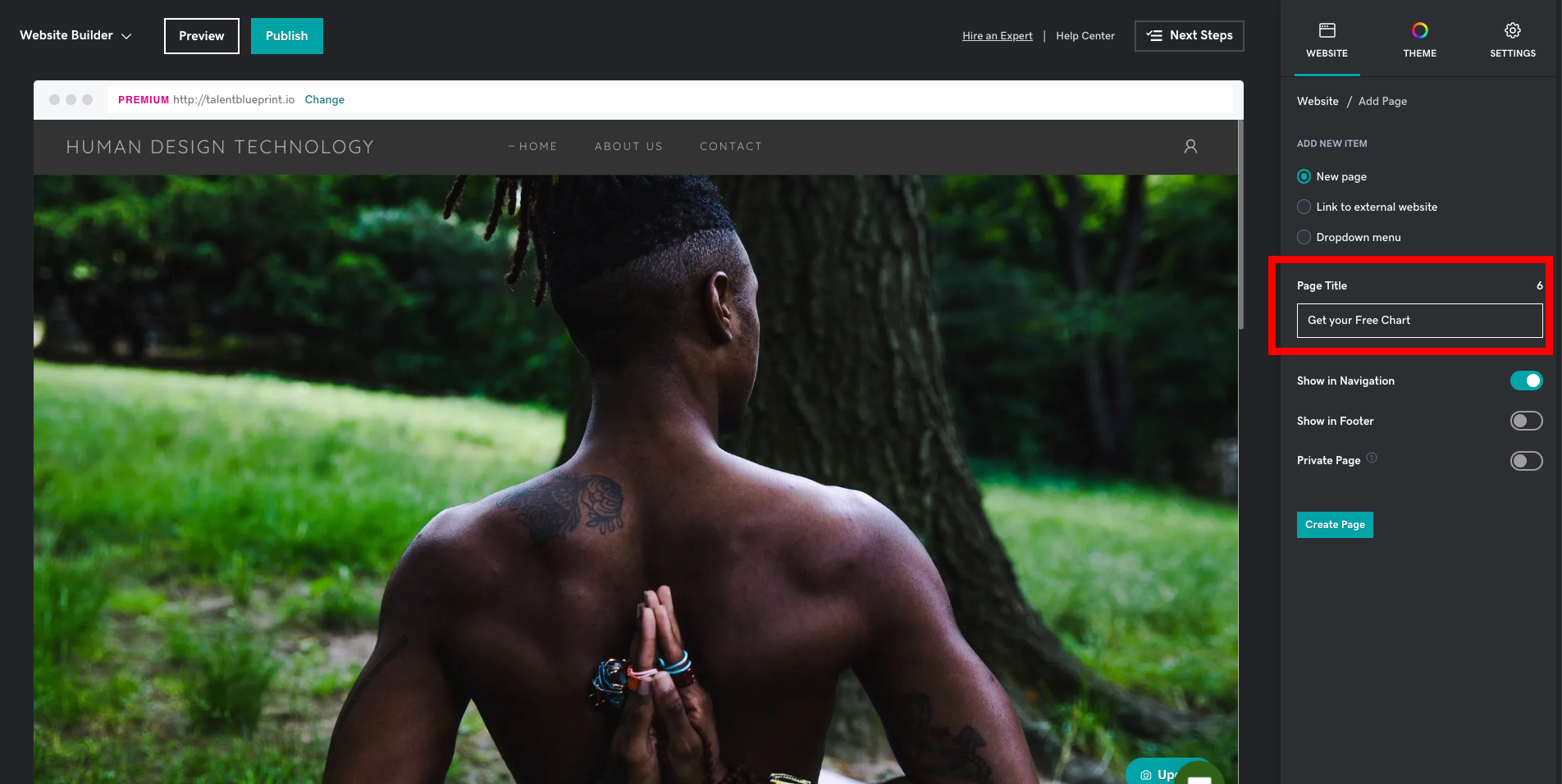 Add Section: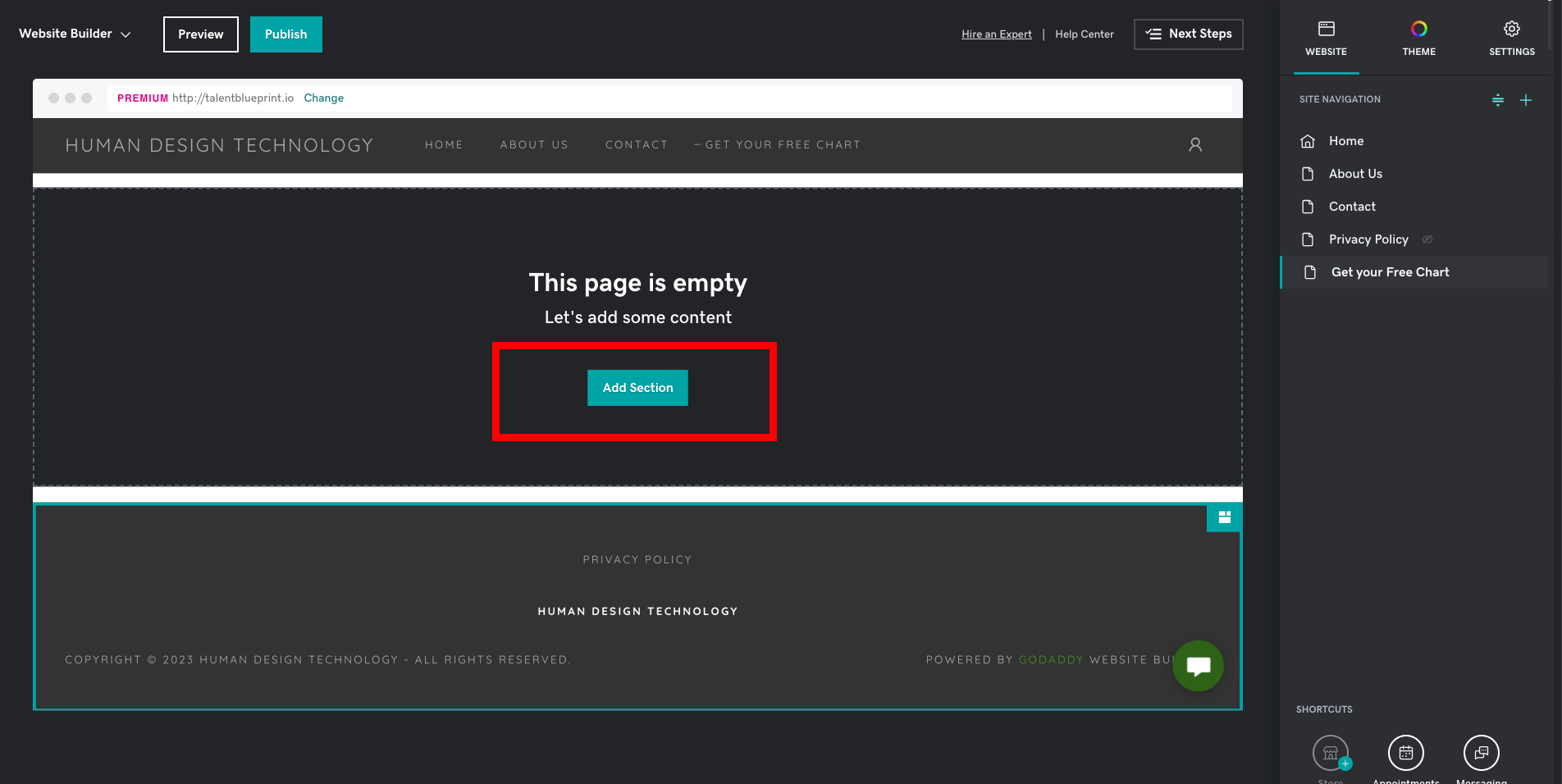 Select HTML: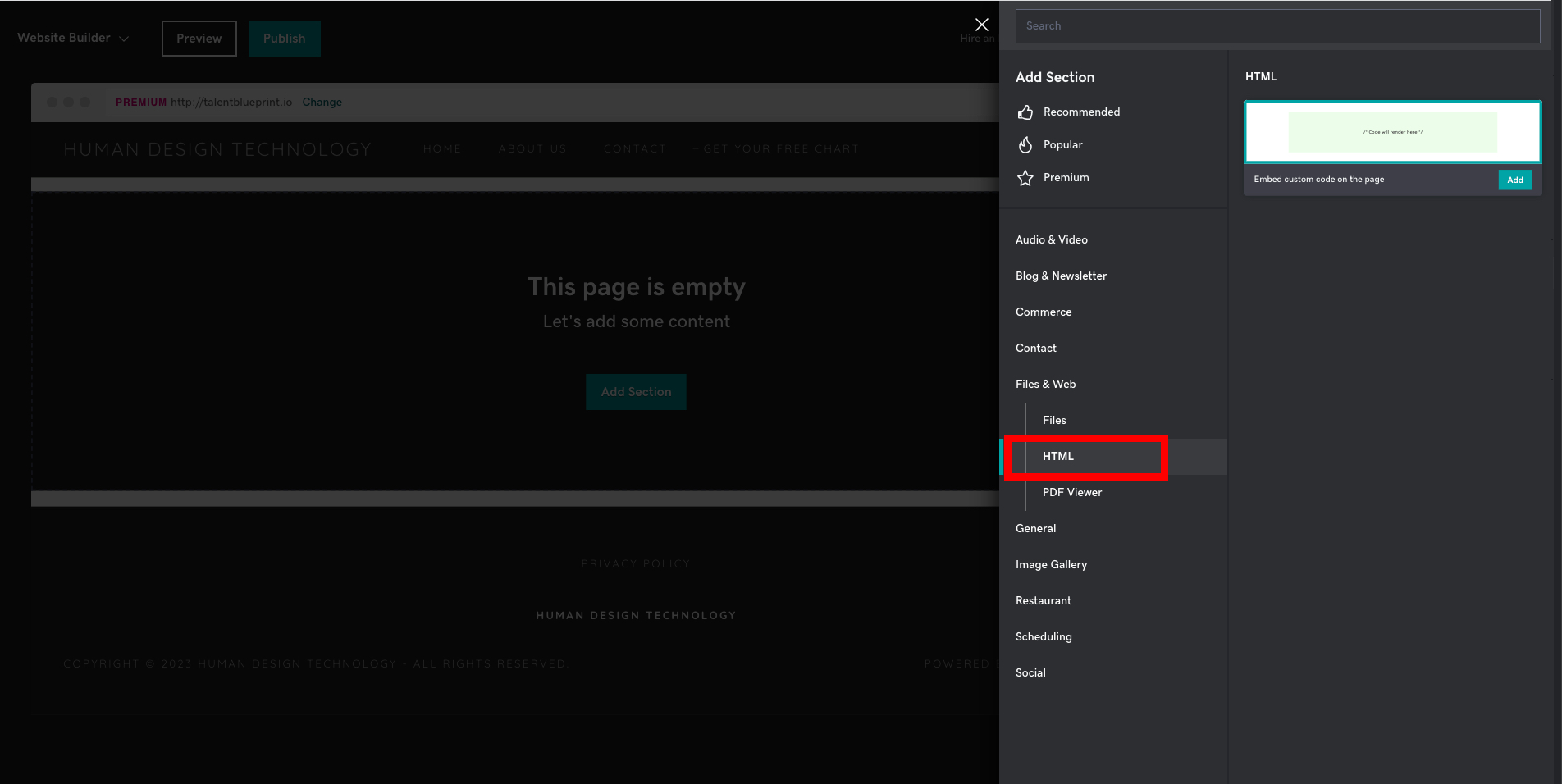 Copey the Embed Code in your Bodygraph Chart account:

Paste the Embed Code: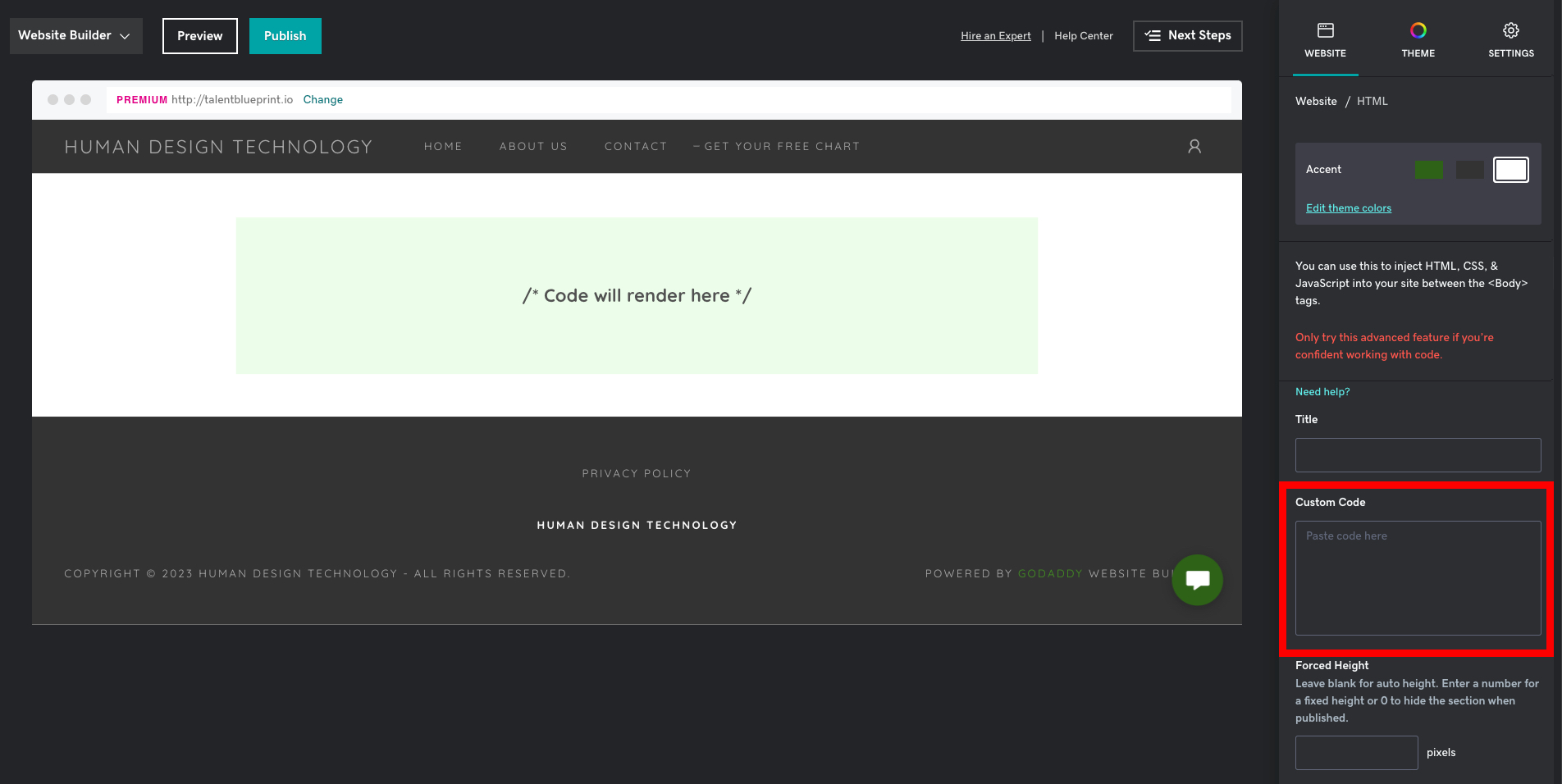 Save: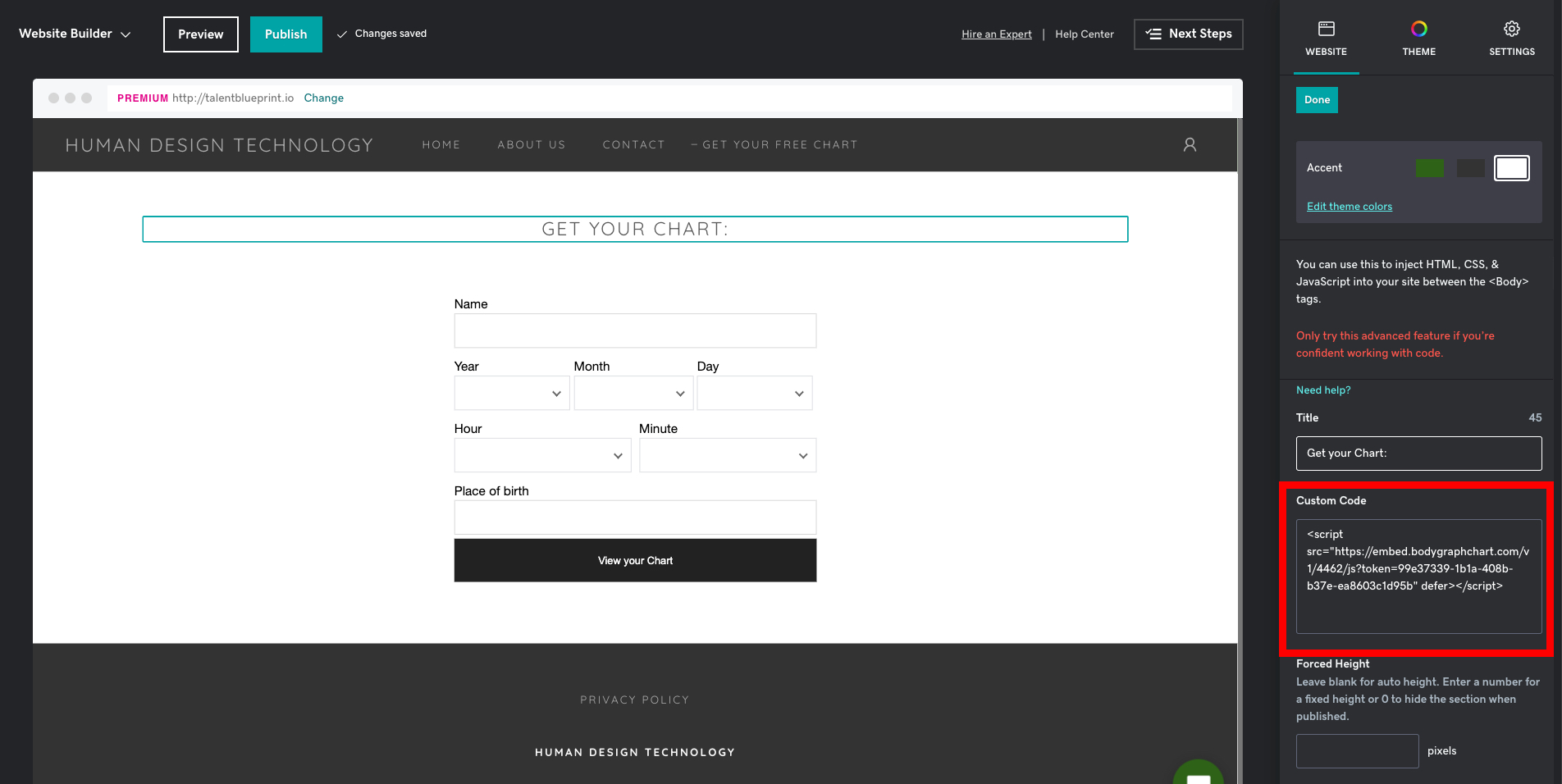 Publish: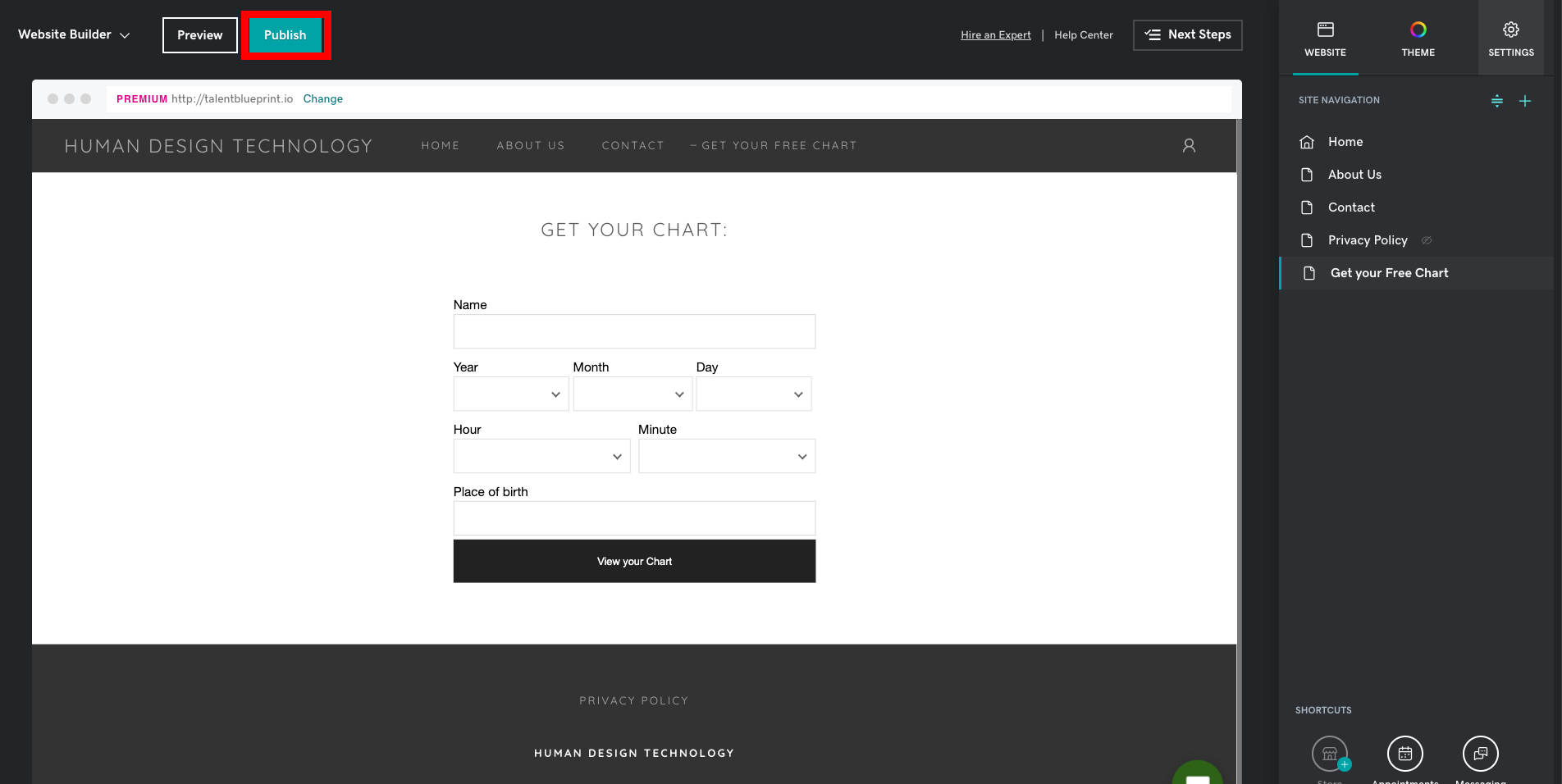 Test it: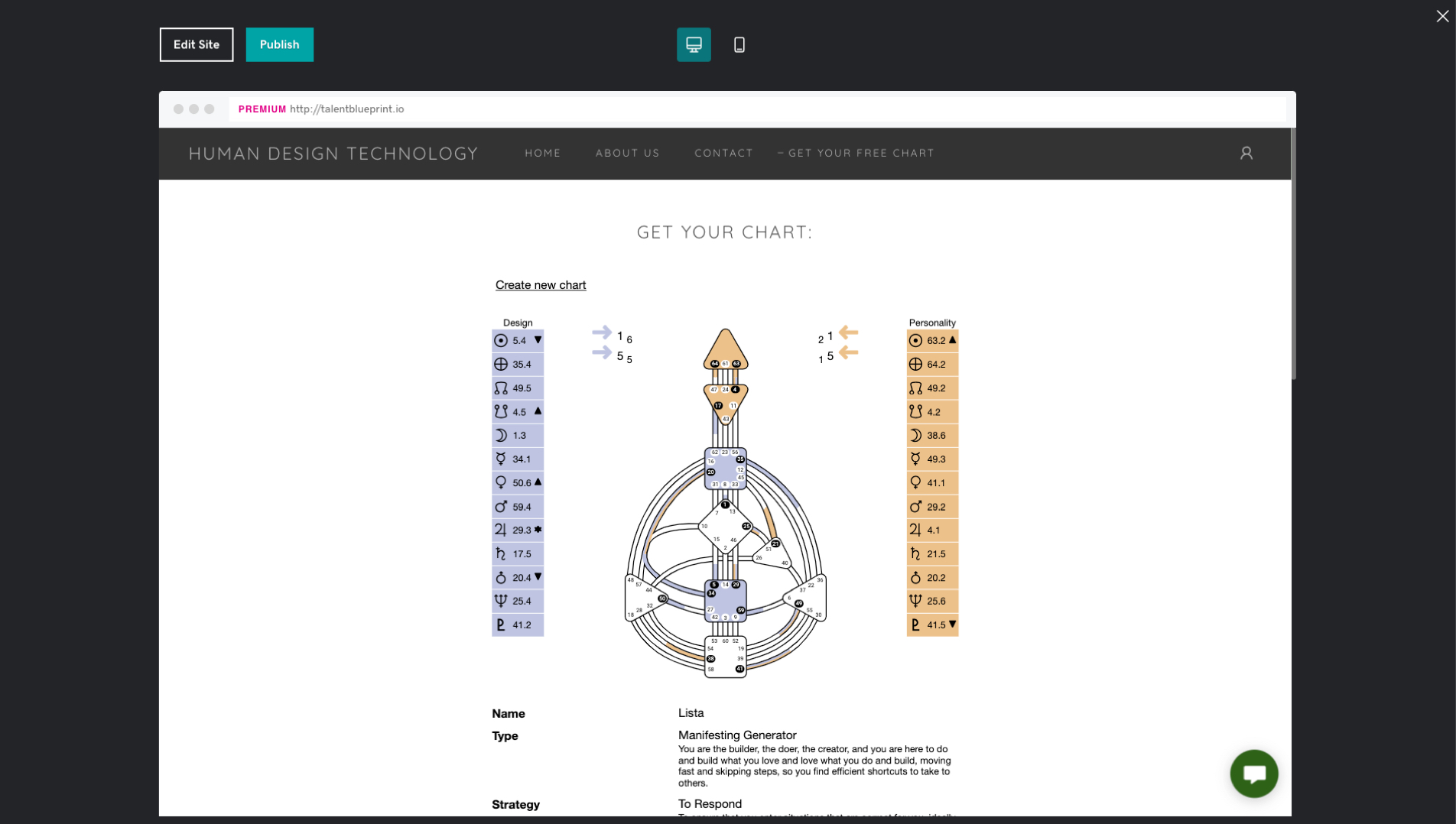 Video:
Still have questions? Please message us on Live Chat or send an email to support@bodygraphchart.com.